I am very excited to introduce Moy Mackay's The Mool wet felting tool! This sturdy tool helps agitate and integrate fibres during the wet felting process. Handcrafted from materials impervious to water, these tools will stand the test of time. Currently a Fibrecraft exclusive, I have a limited number of unique designs – check them out before they are gone!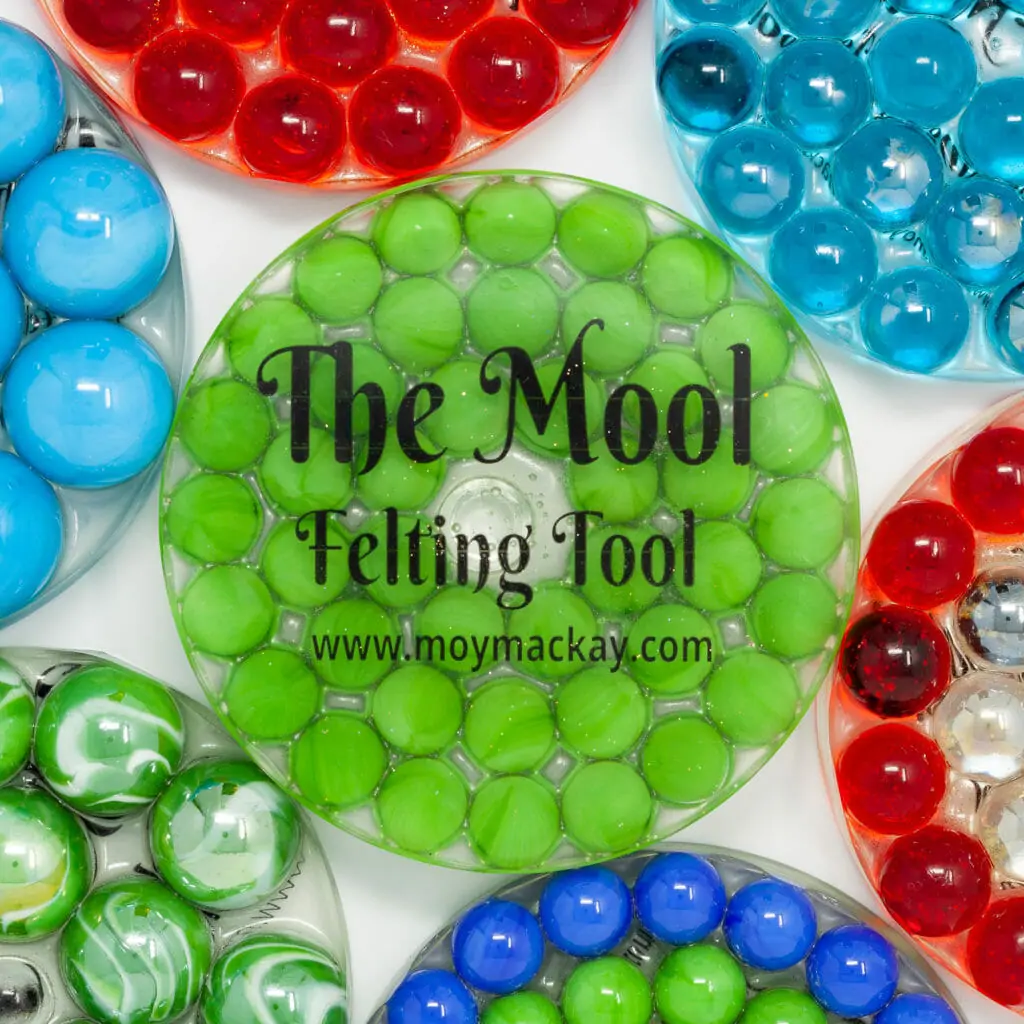 The Mool Felting Tool – Large – Lot 1
Up next, I have signed copies of all Moy's books which will be available for purchase soon.