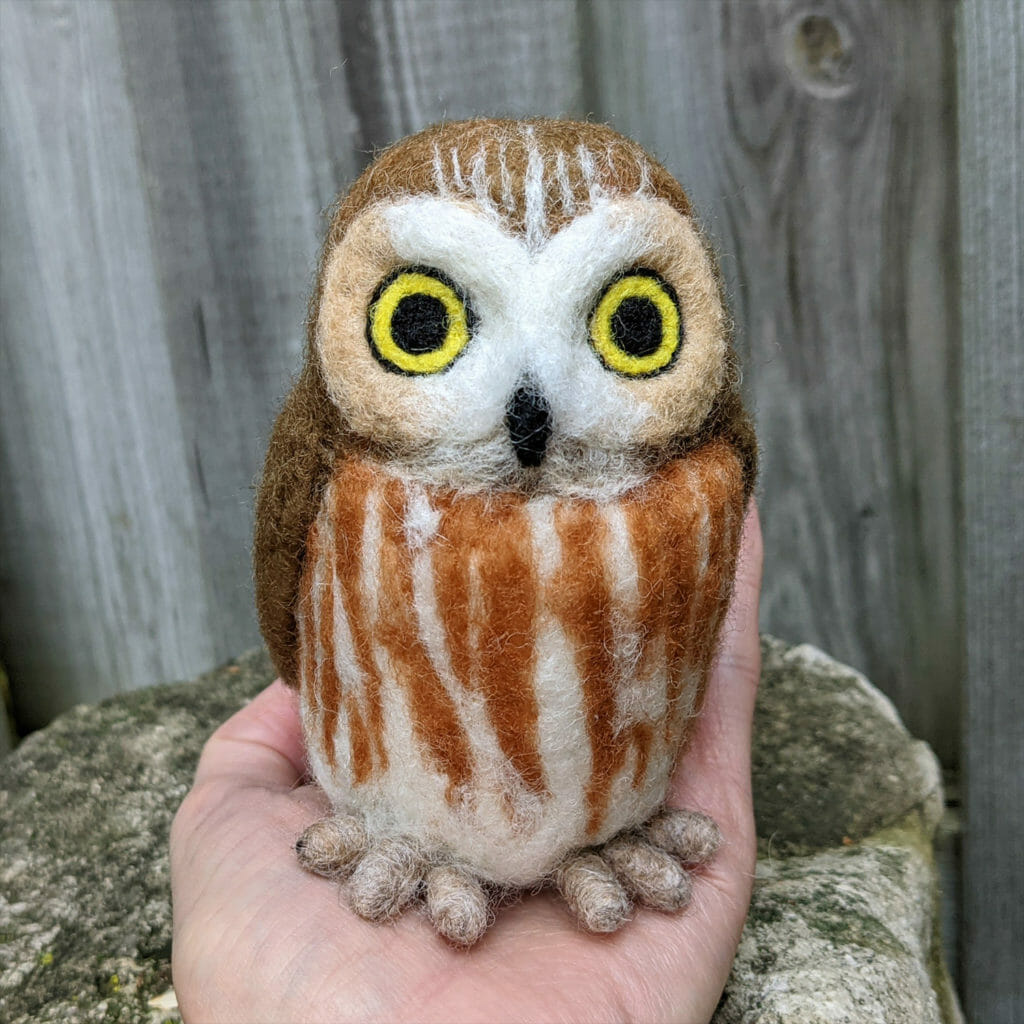 Bring your needle felting to the next level by learning to make your very own Northern Saw-whet Owl figure. In this 2-week online class, I will show you how to needle felt those stunning bold eyes, add the rusty strips on the chest, wings that will fold on their back, a short stumpy tail, and how to make those cute little owl toes. Owl stands 4″ high. Both sessions will be recorded and available to all students for 1 month after the last class.
Cost: $65.00 + materials if needed
This class is offered by Cathy Disbrow and is not a Fibrecraft event.